We are now at the half way point of the year, and for lots of people that means mid-year performance review. Or a mid-year check-in. Or just a big ol' headache. Or a lot of woulda coulda shoulda.
T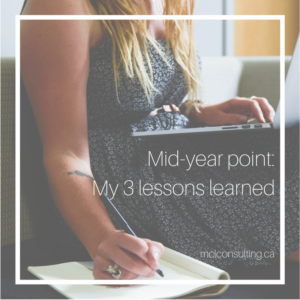 hat's a lot of looking back. And my neck hurts.
I like to track goals, statistics, financials, and projects. I do this monthly and quarterly, as well as have running tallies. I feel all boss-like when I look at my trackers. It also makes planning easier, decision making simpler, and avoids surprises. It also avoids looking backwards. Instead, it helps me focus on the right now and right here.
My lesson: Knowing where I am sitting right now against my goal is crucial for me.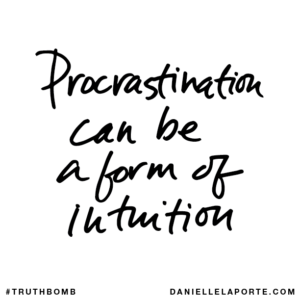 Since January I have been procrastinating about doing a review of 2016. I don't mean the I-need-to-get-my-taxes-filled kind of review. I also don't mean the profit-cash-flow-and-revenue kind of review. I'm a naturally curious person so I'd like to review a few statistics and to crunch some numbers to figure out actual all-included costs, etc. But that task has moved from my monthly to-do lists EVERY SINGLE month since January.
At first I was convinced it would be an important thing to do. But then I bumped it a few times. Then I thought it would be a worthwhile thing to do. Then I bumped it a few more times. Then I thought it was something I should do. Then I paused and gave it more thought.
My lesson: A mid-year re-focus is more beneficial than a mid-year retrospective.
So I'm going to move forward. And doing the number crunching is no longer relevant for me. In fact, it would lead to a lot of woulda coulda shoulda. And that's not productive for me. I know what I can do differently. I know what I learned from last year.
Instead I look at the goals I set for this year, and ask myself:
Is this goal still worth pursuing? Is it still relevant?
Will achieving this goal move me towards feeling my core desired feelings?
Does working towards this goal help me feel my core desired feelings?
If I answer no to any of those questions, then scrap the goal.
No hard feelings, Goal. You just aren't the one for me, right now.
If it's a yes, then:
If I continue as I am right now, will I reach my goal?
What needs to happen for my goal to come true?
What's my plan so that I achieve my goal in my desired time frame?
What can I do today to get started?
What can I do tomorrow to keep moving forward?
What can I do in the next 30 days to keep momentum?
What can I do in the next 90 days?
My lesson: Allow for uncertainty.
I don't set long-term goals. I can only think of one: to feel how I want to feel.
Where do I see myself in one-year, three-years and five-years?
I hate that question. I could never answer it, at least not honestly. I allow for the uncertain because I have deep clarity and focus thanks to my core desired feelings.
I believe that when I try to envision 5 years from now, I'm actually limiting what is possible. I want to flow through life. I want to be guided. I don't want to be limited. Besides could I have imagined today 5-years ago? There's no way.
The bottom line
There are 6 months left in this year. It's time to make the most of them. And I think the best way to do that is to look forward and focus on today.
Do you want this kind of clarity thanks to your core desired feelings? You might want to attend a Desire Map workshop with me, or maybe check out the book The Desire Map. My calendar of upcoming workshops is here.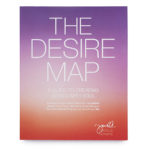 This post contains affiliate links for Danielle LaPorte's book: The Desire Map. This book made such an impact on me that I became a Licensed Desire Map Facilitator. I'm so proud to be part of this revolution of the heart. I'd love for you to check it out with my affiliate link right here.