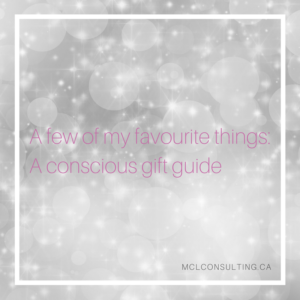 I love giving gifts. I love it when I find the perfect something. For me that sometimes means making it other times that means purchasing it. I love to gift items consciously and to me that means items that are: well made, filled with good intentions, and made with minimal impact to the environment and animals.
Most of all: I love knowing that my special someone is using the item and loving it.
Here are a few of my favourite things, a conscious gift guide. These are also beautiful gifts for yourself – wrap one up and leave it out on your desk for you to enjoy and open later.
Gifts that have meaning
Books
I love giving books that I have enjoyed over the year. Here are a few of my favourites for you to consider.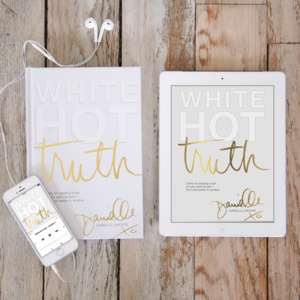 Non-Fiction that has the power to change your life:
Fiction by Indie authors:
Read between the lines, by Jill Breugem (order here)
Think Nothing of Me by Shawnda Chambers (order here)

Special Tools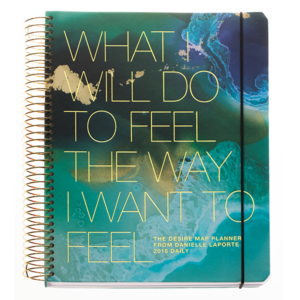 Sometimes the right tool can make all the difference – boosting productivity, helping someone re-discover a part of themselves, or just helping someone feel really good.
Here are a few of my most favourite tools.
Alana Fairchild's Kwan Yin oracle card deck (order here). The artwork is amazing and the messages on the cards (and in the included book) are so supporting and loving. She also has a matching journal (order here).
Danielle LaPorte's The Desire Map planner. Truly. This is the tool that makes your Core Desired Feelings a daily practice. And when that happens your life changes – I promise. These always sell out, so be sure to order yours quickly (here). There are two options for the content (daily or weekly) and two options for the covers (classic or art). All are lovely and practical.
Danielle LaPorte created a meditation kit that you can order and send digitally to someone. It's a combination of audios, cue cards for easily following, and journaling activities. The goal of this practice is to open space and create while in meditation. What do you want to create? This tool can help (order here).
Gifts to make
Prayer Shawl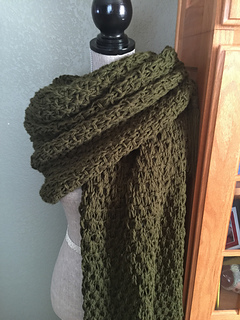 If you have a someone in your life who needs some comfort and love, you could knit this prayer shawl. I made this item for a dear friend of mine a few years ago in a beautiful deep amethyst colour. She loved it and could feel the hug. While knitting it I infused it with Reiki. If you aren't a Reiki practitioner, you could certainly pray and meditate while knitting it. I have no doubt your intentions will be felt every time they put it on.
This is a free pattern available on Ravelry (download here). Thank you Louis Chicquette for generously sharing this beautiful pattern.
Slippers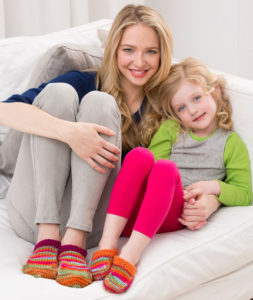 I have made pretty much every size listed in this pattern for grandparents and both of my children. This knits up super quick and is adorable in all kinds of colours and yarns. The next time I make these for my daughter though I will have to do a little improvisation and math. She's already in the largest size (she's wearing ladies' size 9 shoe)!
They are very easy to knit up, a beginner will feel so accomplished. You can download the free pattern here.
Short on time? Try making bath salts or cookie mix in a jar.
Gifts handmade by someone else
Sculptures & ornaments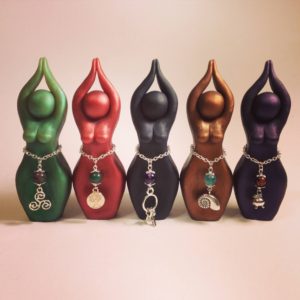 I stumbled upon Brigid's Grove, a beautiful Etsy shop, a few years ago. Molly creates some very special sculptures and you can even request something unique. She makes Goddesses as well as sculptures to honour the various stages of a woman's life. We can all use a little honouring and ritual in our lives. Check out Molly's beautiful Etsy shop here.
Crystals, candles & body products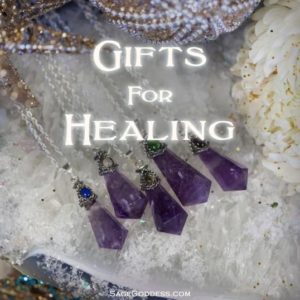 Sage Goddess puts so much love and attention in every thing she makes and stocks. I have been ordering items for myself from her for years. I am never disappointed. Her online shop can be overwhelming, try her categories or search function. One more thing, she always has a special offer so make sure to check her Facebook page for a coupon code or secret word to write in the order comments. You can find her shop here.
Short on time? Try a local handmade pop-up shop or market happening in your city/town.
The bottom line:
Gift giving should be fun and joyful. Sometimes the perfect gift is offering someone your time, home baked cookies, or a cup of tea. When you offer the gift with love and appreciation for the relationship you have them, it will always be well-received and cherished.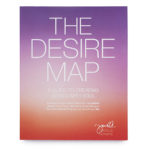 This post contains affiliate links for Danielle LaPorte. Her book, The Desire Map, made such an impact on me that I became a Licensed Desire Map Facilitator. I'm so proud to be part of this revolution of the heart. I'd love for you to check it out with my affiliate link right here.
I love Sage Goddess products so much that I became an affiliate. I have been using and loving her products for 4+ years in my own practice. The SG link is an affiliate link, so I receive a small commission when you order using this link. Thank you for your support.